last update : 30/08/2017
Data Visualization Workshop

For combined price of the conference "Data Visualization" and the workshop, please contact to info@unicom.co.uk
Morning: How to Make Stunning Interactive Data Visualisations And Stories
This hands-on workshop will show participants how to use the next-generation Flourish data visualisation and storytelling system to easily produce agency-quality charts, maps, globes, explorers and more. Thousands of companies are on the waiting list to use Flourish; participants at this workshop will get a free account weeks before the public release.

Session 1: Overview of Flourish. Background, tour and demo.


Session 2 (hands on): Making visualisations. Creating charts, maps, globes and surveys.


Session 3 (hands on): Marking stories. Combining multiple visualisations into an animated story/presentation.
Requirements: a laptop for making projects.
Presenter: Duncan Clark, CEO Kiln, the creators of Flourish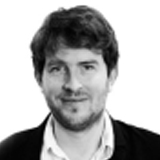 Duncan Clark is co-founder and CEO of multi-award-winning data visualisation studio Kiln, the creators of the Flourish data storytelling platform. Before working full-time on visualisation Duncan was a data journalist and consultant editor at the Guardian, an author and publisher (Profile, Penguin Books) and an honorary researcher (UCL).
Afternoon: Data Analysis and Visualisation with Power BI – Beginners Hands-On Workshop
This hands-on workshop is an introduction to data analysis and visualisation, aimed at beginners. We'll be using Power BI, a popular tool for data preparation, transformation and visualisation from Microsoft. We'll practice a set of guided exercises to load some interesting datasets, quickly explore the data, then transform and visualise it to gain some insights.
Attendees will need to bring their own laptop.
Presenter: Mark Wilcock, Independent Consultant/Data Scientist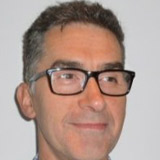 Mark Wilcock is an independent consultant specialising in the analysis, reporting and visualisation of data. He is a Microsoft MVP (Most Valuable Professional). He is the organiser of London Business Analytics Groups, a popular meetup.
Submit your details to download the brochure:
Related events