| | |
| --- | --- |
| October/November 2016 Newsletter | |

Microservices | DevOps | Data Sciences

Hello!

UNICOM had two very successful events on 12 October:

TestExpo: Mastering Digital Disruptions and AgileExpo: The Agile Enterprise.

The big turnout showed that both the communities had grown to accept and embrace change for iterative approach to development and problem solving. Keynotes from Andreas Sjostrom, Sogeti; Dave Snowden, Cognitive Edge and Mark Lines, Disciplined Agile Consortium, started the day followed by case studies and interactive round-table discussions. Networking at the drinks reception brought a very thought provoking day to an end.

Look out for the next series around the same time next year or have a look at the new upcoming events this year.

What's out there to read…

COMING UP!

WEBINARS
MORE EVENTS COMING UP...
Looking forward to December, we are planning the following three conferences:
Implementing Microservices
The day will cover the basic concepts of the Microservices architecture style.
The speakers will:
discuss the advantages and disadvantages of this architecture
review the trends and best practices
deepen your understanding of Microservices
consider the pros and cons if you are thinking of using it in your organisation and if you have already migrated to this architecture,
help you select a service architecture to meet the challenges you are facing.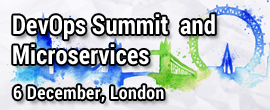 DevOps Summit
DevOps now is in its seventh year of practice but the old architecture is no longer able to support the speed of delivery and so needs the additional help of Microservices and Docker for incremental change. But adopting a new capability requires a plan that includes people, process and technology. This one day programme is designed to connect these extensive aspects as well as the challenges. Expert practitioners and thought leaders will provide information on the implementation and help you to develop your business case and build towards getting significant return on investment.
Data Sciences: Predictive and Real-Time Analytics
Analytics in general and Data Science in particular have seen a phenomenal growth in the last few years. With continuous advances in technology and the multifaceted use of the Internet and Social Media, organisations have access to massive volumes of internal and external data sets. In order to compete in a dynamic and evolving market the management analysts in these organisations have a requirement to "make sense" out of these large unstructured data.
Visit here for more information on the programmes.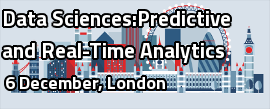 The New General Data Protection Regulation: An A to Z
Data Protection has recently undergone a fundamental reappraisal with the enactment of the new European Union General Data Protection Regulation [GDPR]. GDPR is not due to come into force until 25 May 2018; yet it will undoubtedly have a real impact before Brexit takes place. United Kingdom businesses will in any event need to comply with GDPR for the foreseeable future, even after Brexit. Also, the impact of GDPR and Brexit is not restricted to UK businesses; any multinational operating in multiple geographies including UK will be also affected by it.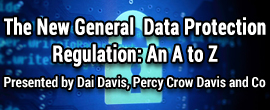 Presented by Dai Davis, Percy Crow Davis & Co on:
16 November, Amsterdam;
24 November, Dublin;
8 December, London;
12 December, Manchester.
Looking forward to seeing you at the upcoming events!
The UNICOM team

Warning: include_once(includes/email-newsletter-menu.php): failed to open stream: No such file or directory in /home/domains/vol1/687/2313687/user/htdocs/october-2016-unicom-newsletter.php on line 489

Warning: include_once(): Failed opening 'includes/email-newsletter-menu.php' for inclusion (include_path='.:/usr/share/pear') in /home/domains/vol1/687/2313687/user/htdocs/october-2016-unicom-newsletter.php on line 489