Disciplined Agile Foundations of Agile
This workshop is delivered in a virtual (online) instructor-led format. It takes place over two days with approximately 3.5 hours training each day.
Timings are: 12:30 – 16:00 BST | 13:30 – 17:00 CEST | 17:00 – 20.30 IST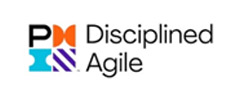 DESCRIPTION:
Ever wonder what it is like to work on an Agile team? Sure, on the surface Agile looks simple and straightforward. In practice, though, when we start adopting an Agile way of working, reality quickly proves to be much more complex than expected. This module teaches you the foundation for successfully starting an Agile way of working inside your team.
During this course, we will show you how to:
Apply an iterative way of working inside your team

Describe the artifacts, roles and ceremonies of an iterative way of working

Utilize a work board and information radiator

Write user stories and estimate them

Gather requirements in a collaborative way
Audience
This module is not technical and is recommended for all team members new to Agile. Games, simulations and group discussions reinforce the practices learned.
Prerequisites
Benefits
Attendees earn the designation of

Disciplined Agilist

, with free first year membership and full benefits, a $50 US value
PMI PDU POINTS:

ABOUT DISCIPLINED AGILE (DA)
Disciplined Agile (DA)

is a process-decision toolkit that provides straightforward guidance to help people, teams, and organizations to streamline their processes in a context-sensitive manner.
DA provides a solid foundation for business agility by showing how the various activities such as Solution Delivery (software development), IT Operations, Enterprise Architecture, Portfolio Management, Security, Finance, Procurement, and many others work together. DA also describes what these activities should address, provides a range of options for doing so, and describes the trade-offs associated with each option.
Four views:
1.Mindset. Builds on the foundations of agile and lean to address enterprise realities.
2.People. Roles, responsibilities, and team structures.
3.Flow. This captures the dynamic aspects of processes via lifecycle diagrams and workflow diagrams.
4.Practices. Small strategies/techniques. Goal diagrams are a high-level pick list of practices.
AGENDA
2. Planning the first iteration
3. Running the first iteration
4. Demonstration and retrospective of the first iteration
5. Planning the second iteration
6. Running the second iteration
a) User stories and estimation
7. Demonstration of second iteration
8. Retrospective of the module
Workshop Logistics:
Primary: Agile

Secondary: agile, fundamentals, interactions, retrospectives
Level: Introductory
Duration: Two half days (each 3.5 hours) – Total 7 hours of online instructor-led workshop
THE TRAINER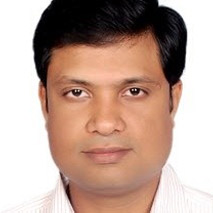 Rajshekhar Chittoory
Lean-Kanban-Agile Transformation Consultant, Coach & Trainer
Rajshekhar is an experienced Lean-Kanban-Agile transformation consultant, coach and a trainer. He has worked with small, medium and large-scale organisations to adopt Agile and help his clients to build capabilities to sustain their Agile and Kanban-Lean adoption. Rajshekhar has an IT experience of 20+ years. He has significant experience in Lean-Kanban-Agile implementation in domains like software, construction, operations, marketing, supply-chain and manufacturing. He is an acknowledged industry expert in Systems Thinking. As part of his consulting, coaching and training practice, Rajshekhar has travelled globally. Rajshekhar is an AKT(Accredited Kanban Trainer), SPC4.0(SAFe Program Consultant), Certified Disciplined Agile Instructor (CDAI) by PMI, PMI-ACP, PMP, PMI-RMP, PMI-PBA, ITIL, CSM and CSP.