Disciplined Agile Foundations of Lean
This workshop is delivered in a virtual (online) instructor-led format. It takes place over two days with approximately 3.5 hours training each day.
Timings are: 12:30 – 16:00 BST | 13:30 – 17:00 CEST | 17:00 – 20.30 IST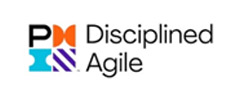 DESCRIPTION:
Lean helps the organisation focus on the flow of value to the customer quickly, sustainably, predictably, and with high quality.The Disciplined Agile Foundations of Lean training fills in the knowledge gap required to take yourDisciplined Agile certification to the next level.
The principles of lean

The time aspect of value

What an effective organization's value stream looks like
Conduct a value stream mapping exercise.

Discuss the roles of management and their effect on culture.

Describe how to use PDSA (plan-do-study-act) for continuous improvement.
Depending on your prior agile knowledge, choose one of two paths:
1. You did not hold any Certified Disciplined certifications on January 1, 2020.
2. You earned a Disciplined Agile Certification before January 1, 2020.
Path 1:

You did not hold any Disciplined Agile certifications on January 1, 2020
Audience
You are new to Lean and wish to learn methods to bring business agility to your organization.
Prerequisites
Benefits
Attendees earn the designation of

Disciplined Agilist

, with free first year membership and full benefits, a $50 US value
Path 2:

You earned a Disciplined Agile Certification before January 1, 2020
Audience
You are a professional certified in Disciplined Agile prior to 01 January 2020, with proven knowledge of agile in general and Disciplined Agile in particular. The Disciplined Agile Foundations of Lean course is for professionals who:
Prerequisites
Benefits
One free attempt of the Disciplined Agile Lean Scrum Master certification test when taken within 30 days of the course end date
Designation Earned
Upon completion of this workshop, you will be prepared to take the certification test, and with appropriate experience, earn the next level designation.
Subsequent to passing the certification test and based on your experience with agileteams, you will be awarded the following designation:
PMI PDU POINTS:

ABOUT DISCIPLINED AGILE (DA)
Disciplined Agile (DA)

is a process-decision toolkit that provides straightforward guidance to help people, teams, and organizations to streamline their processes in a context-sensitive manner.
DA provides a solid foundation for business agility by showing how the various activities such as Solution Delivery (software development), IT Operations, Enterprise Architecture, Portfolio Management, Security, Finance, Procurement, and many others work together. DA also describes what these activities should address, provides a range of options for doing so, and describes the trade-offs associated with each option.
Four views:
1. Mindset. Builds on the foundations of agile and lean to address enterprise realities.
2. People. Roles, responsibilities, and team structures.
3. Flow. This captures the dynamic aspects of processes via lifecycle diagrams and workflow diagrams.
4. Practices. Small strategies/techniques. Goal diagrams are a high-level pick list of practices.
AGENDA
1. What Lean is and what it is not
3. The value stream and value stream mapping
5. Plan-do-study-act (PDSA)
6. The role of management
THE TRAINER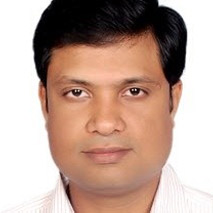 Rajshekhar Chittoory
Lean-Kanban-Agile Transformation Consultant, Coach & Trainer
Rajshekhar is an experienced Lean-Kanban-Agile transformation consultant, coach and a trainer. He has worked with small, medium and large-scale organisations to adopt Agile and help his clients to build capabilities to sustain their Agile and Kanban-Lean adoption. Rajshekhar has an IT experience of 20+ years. He has significant experience in Lean-Kanban-Agile implementation in domains like software, construction, operations, marketing, supply-chain and manufacturing. He is an acknowledged industry expert in Systems Thinking. As part of his consulting, coaching and training practice, Rajshekhar has travelled globally. Rajshekhar is an AKT(Accredited Kanban Trainer), SPC4.0(SAFe Program Consultant), Certified Disciplined Agile Instructor (CDAI) by PMI, PMI-ACP, PMP, PMI-RMP, PMI-PBA, ITIL, CSM and CSP.