last update : 25/05/2020
Disciplined Agile Lean Scrum Master for Professionals Experienced in Agile (Scrum) & Lean

This workshop is delivered in a virtual (online) instructor-led format.
There are TWO formats available to choose from - either:
• 4 x half days*
• 2 x full days**
*The 4 half days course is 3.5 hours session each day. Scheduled 13, 14, 20 & 21 June 2020
**The 2 full day course is course isapproximately 7 hours session each day, Scheduled 11-12 July 2020
Timings each day are:
• 4 x half day format: 12:30 – 16:00 BST | 13:30 – 17:00 CEST | 17:00 – 20.30 IST
• 2 x full day format:12:30 – 20:00 BST | 13:30 – 21:00 CEST | 17:00 – 00.30 IST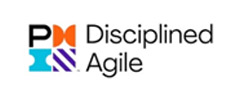 Description:
Disciplined Agile Lean Scrum Master (DALSM)– for Professionals Experienced in Agile (Scrum) & Lean.
As a team leader you strive to be more agile and help your team be more productive. To succeed, you need an agile mindset, combined with leadership and team management skills. At the same time need to do so within the context of your organization and its culture.
The new Disciplined Agile Lean Scrum Master (DALSM) training and certification provides tools and strategies to help you lead an agile team, influence people, and remove impediments. Using real-world agile strategies, you will learn how to tailor your team's Way of Working (WoW) to optimize productivity and continuously improve.
Prerequisites
Prerequisite for attending this training arean understanding of both agile (Scrum) and lean fundamentals, preferably with experience working on agile teams.
This workshop is for Professionals already Experienced in Agile (Scrum) & Lean.
Alternatively those who do not have the relevant experience are suggested to can take the following training including:
1. Disciplined Agile Foundation of Agile
2. Disciplined Agile Foundation of Lean
Content
Session One (over 2 half days or 1 full day):
Foundations of Disciplined Agile
[1] The Disciplined Agile Mindset
a. The seven principles of DA
b. The Disciplined Agile Manifesto
a. Layers of organizational agility
b. Lifecycles – Team and value stream (DA FLEX)
c. Goal diagrams – How to read and how to use
d. Complex adaptive systems
a. Roles and responsibilities
a. Disciplined Agile Delivery (DAD)
[5] Organizational Agility
a. Disciplined Agile Enterprise (DAE)
b. Disciplined Agile IT (DAIT)
Session Two(over 2 half days or 1 full day):
Choosing Your Way of Working (WoW)
[1] Choosing Your Way of Working (WoW)
a. What is the context faced by your team?
b. Choosing the best-fit lifecycle
c. Understanding, selecting, and applying process goals in your team's context
d. Laying out your team's initial way of working (WoW)
e. Disciplined retrospectives and Guided Continuous Improvement (GCI)
f. Tracking and measuring process improvement effectiveness
Benefits
Attendees earn the designation of Disciplined Agilist, with free first year membership and full benefits, a $50 US value

One free attempt of the Disciplined Agile Certification Test when taken within 30 days of the course end date
PMI PDU POINTS:

Workshop Logistics
Level: Introductory

Duration: Four half day (each 3.5 hours) – Total 14 hours of online Instructor Led workshop

Please Note: An email from the instructor will be sent the day before the course that contains the schedule, student workshop manual (.pdf) and the link to the session.
THE TRAINER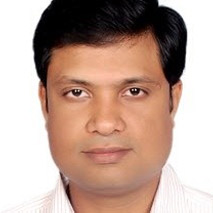 Rajshekhar Chittoory
Lean-Kanban-Agile Transformation Consultant, Coach & Trainer
Rajshekhar is an experienced Lean-Kanban-Agile transformation consultant, coach and a trainer. He has worked with small, medium and large-scale organisations to adopt Agile and help his clients to build capabilities to sustain their Agile and Kanban-Lean adoption. Rajshekhar has an IT experience of 20+ years. He has significant experience in Lean-Kanban-Agile implementation in domains like software, construction, operations, marketing, supply-chain and manufacturing. He is an acknowledged industry expert in Systems Thinking. As part of his consulting, coaching and training practice, Rajshekhar has travelled globally. Rajshekhar is an AKT(Accredited Kanban Trainer), SPC4.0(SAFe Program Consultant), Certified Disciplined Agile Instructor (CDAI) by PMI, PMI-ACP, PMP, PMI-RMP, PMI-PBA, ITIL, CSM and CSP.
Submit your details to download the brochure:
Related events