last update : 11/12/2015
Financial Modelling in R (delivered over 4 evenings)

Financial Modelling in R
India and online,

14 – 15 March, 2016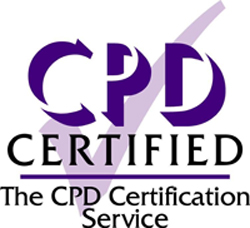 Objectives:Scope and Purpose
This workshop provides an introduction to the statistical software and illustrates some of the basic as well as advanced features. The basic features covered are
Data analysis and statistics with R
Import of data sets
Graphical displays
Advanced features covered are
Time series modelling and simulation
Volatility modelling in R
Portfolio optimisation in R
Extreme value theory
The main focus of the workshop is on applications in Finance. In practical sessions, the attendees practice how to use R and relevant R packages for financial modelling.Rmetrics, which is a collection of several hundreds of functions in the area of Financial Engineering and Computational Finance, is introduced via illustrative examples.
Learning Outcomes:
After successful completion of the workshop, the participants will
be able to

import datasets into R and analyse them statistically,
apply concepts from time series modelling
utilize financial modelling packages .

have acquired a good knowledge of how to apply the functionalities to other examples and their own portfolio problems.
Target Audience:
Practitioners at banks, risk professionals, traders, consultants and academics, who wish to learn the basics of the statistical software R and its use in Finance.
Workshop Format
The workshop is presented is split into Theory and Practical Sessions. Attendee numbers are limited to ensure that personalised tuition is available. The workshop comprises of eight sessions which are spread over four evenings.
Practical sessions
The hands-on sessions enable attendees to apply packages and functions introduced in the lectures. Theinstructors take you through all the steps of financial modelling examples in R and let you experiment with functionalities of various packages.
Presenters:
Dr. Ronald Hochreiter is an expert in Data Science and Optimisation under Uncertainty. He obtained his PhD in Computational Management Science from the University of Vienna in 2005 and his habilitation in Quantitative Business Administration from the WU Vienna University of Economics and Business in 2013. He published numerous scientific articles in international journals and is an active member of various scientific communities. He teaches and supervises theses at all levels (Bachelor, Master, PhD and MBA) at different universities. He actively consults companies in the area of Finance, Energy, Health Economics as well as general Data Science, and develops new algorithms for various tasks in the field of business analytics and predictive analytics. He is the cofounder of Big Data Expert and QUANT4MARKET, managing director of QUANT4MARKET and in charge for the architecture and developing the QUANT4MARKET technologies.
Dr. Christina Erlwein-Sayer is a visiting researcher working on the topic of financial analytics in general and models and tools for portfolio construction and Asset and Liability Management in particular. Dr Erlwein-Sayer is sponsored under a joint project between OptiRisk Systems and its partner Fraunhofer ITWM in Kaiserslautern, Germany. She completed her PhD in Mathematics at Brunel University, London in 2008. Prior to the current assignment Dr Erlwein-Sayer had presented workshops on behalf of OptiRisk at the IIM Calcutta Financial Research and Trading Laboratory in Kolkata, and also in Mumbai. Dr Erlwein-Sayer was also the lead member of the training partnership between OptiRisk Systems and Fraunhofer ITWM and presented at many of the workshops; notable of these was the training delivered to the World Bank in Washington.
Registration Fees: £500 + VAT
Delegates are also welcome to participate online at a discounted rate. This workshop will be streamed live online to delegates all around the world. Discounted rates for group bookings can be also arranged on request.
Accredited by: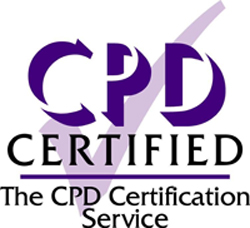 This program has been approved by GARP and qualifies for 12 GARP CPD credit hours. If you are a Certified ERP or FRM, please record this activity in your credit tracker at http://www.garp.org/cpd
Media Partners :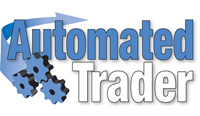 Automated Trader is the first global magazine dedicated to automated and algorithmic trading, and offers in-depth business and technical coverage through comprehensive news, features, in-depth articles on best practice/techniques and detailed user case studies. In addition to thousands of CTAs, hedge funds, proprietary trading operations and conventional asset managers globally, Automated Trader is also read by all major sellside participants in automated and algorithmic trading.
Submit your details to download the brochure:
Related events