last update : 01/08/2019
ICAgile Certified Professional in Agile Project Management (ICP-APM)

Introduction:
Are you new to Project Management or do you have several years' experience of project management and are looking to progress your understanding of agile approaches to project management and hopefully your career? An article in CIO.com describes Agile PM as being one of the top 8 certifications globally for professionals looking to take their career to the next level.
Let's face it projects are a major investment for companies. The costs of not managing them effectively can run into thousands if not millions of pounds! This course will provide you with everything you need to get it right first time.
The Agile Project Management course is a 3-day workshop which focuses on core components of agile project management as distinct from traditional project management, and on equipping course participants with strategies and techniques for successful Lean and Agile project implementation. It offers participants the opportunity to practice the role of agile project manager as a facilitator of agile practices towards achieving desired outcomes.
This certification also takes a much more in-depth look at the fundamental agile concepts of adaptive planning, customer collaboration, and value-driven delivery in dynamic and sometimes highly constrained environments. In addition, the learning outcomes address agile approaches to standard project management processes such as metrics, reporting, and contract management.
So, whether you are an experienced agilist or PM or someone who is new to project management, this training will enhance your understanding of agile, provide you with practical tools that will make you more effective as a project manager and can dramatically improve your career prospects. During three dynamic days participants will gain a comprehensive understanding of what to expect on an Agile project and more importantly acquire the skills to be effective on one.
Target Audience
Team members starting out in Agile projects
Traditional Project managers making the transition to Agile environment
Managers of teams involved in Agile development
Consultants looking for a solid grounding in Agile software development
Relevant roles include Project Managers, Scrum Masters, Business Analysts, Product Managers or other team members interested in Agile Project Management.
Method used
Caleb Consultants apply proven modern adult learning approaches which facilitates learning and retention of key concepts through applying the practices and techniques in group exercises, games and case studies.
Learning Outcomes (LO's)
By the end of the course participants will be able to:
Relate the differences between traditional and Agile approaches to project management and illustrate why Agile approaches are more applicable in uncertain environments
Appraise a project context and identify the various factors that need to be addressed to enable Agile delivery in the specific context
Develop appropriate metrics to improve the performance of an Agile project and illustrate how these can be communicated within and beyond the team
Explain the value of fostering an environment of collaboration, trust, learning and self-organization and design a team formation activity to create such an environment
Apply value management techniques, taking into account multiple stakeholder perspectives and constraints and explain how continuous feedback increases value realization
Collaborate to produce multiple-horizon plans and estimates for real-world and hypothetical examples
Identify the different stakeholders in a project environment and apply techniques to ensure they are engaged continuously throughout project delivery
ICAgile Certification
This course aligns with the learning objectives of the International Consortium for Agile (ICAgile) Delivery Management track. Successful completion of the course results in the participant becoming a Certified ICAgile Agile Project Management professional. For more information go towww.icagile.com
Prerequisites
None
Cost & Discount Policy
Date - 25-27 September, Price - £1495 +VAT
For Group discounts please contact info@unicom.co.uk.
Presenter
Ady Dike is the founding partner of Caleb Consultants and a certified trainer and coach who has over 20 years' experience management experience up to Director level. She leverages over a decade of agile leadership experience to deliver quality agile content.
As an IC Agile accredited trainer, she currently covers several agile domains. Ady enjoys helping teams experience first-hand the power of agile to create environments they enjoy working in and that deliver value consistently and more quickly.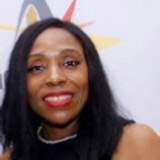 Submit your details to download the brochure:
Related events