last update : 18/11/2015
Portfolio Construction, Asset Allocation and Trading Strategies (delivered over 4 evenings)

Portfolio Construction, Asset Allocation & Trading Strategies
London, 18 – 21 January 2016
Time: 17:00 – 20:30
Objectives:Scope and Purpose
The workshop first introduces the well-established portfolio theory of Markowitz. Derivation and definition of a number of performance measures are then presented; these are often used by quant fund managers and highlight aspects of asset allocation. The mathematics underpinning the design of trading strategies are described and attendees learn to implement their own strategies using the statistical software R.
Learning Outcomes
After successful completion of the workshop, the participants will
be able to:

utilize R to produce or import time series of financial assets and analyse them statistically,
apply concepts of portfolio theory and asset allocation,
construct and implement trading strategies.

have acquired a good knowledge of modern portfolio theory as well as its pitfalls, limitations and some extensions.
Target Audience:
The workshop is designed to provide insight for a wide range of individuals such as financial quantitative analysts, risk analysts, consultants, and academics.
Workshop Format:
The workshop is well balanced between Theory and Practical Sessions. Attendee numbers are limited to ensure that personalised interaction can take place. The workshop comprises of eight sessions which are spread over four evenings.
Practical sessions:
In the practical sessions, the basic concepts of the software R are introduced and the delegates will learn how to either create time series manually or import data into the software. Working prototypes for scenario generation and the Kelly strategy are developed and exemplary trading strategies are implemented using statistical key figures.
Presenters:
Prof Gautam Mitra: Prof Mitra is an internationally renowned research scientist in the field of Operational Research in general and computational optimisation and modelling in particular. He has developed a world class research group in his area of specialisation with researchers from Europe, UK, USA and India. He has published five books and over hundred and fifty research articles. He is an alumni of UCL and currently a Visiting Professor of UCL. In 2004 he was awarded the title of 'distinguished professor' by Brunel University in recognition of his contributions in the domain of computational optimisation, risk analytics and modelling. Professor Mitra is also the founder and chairman of the sister company UNICOM seminars. OptiRisk systems and UNICOM Seminars also have subsidiaries in India.
Dr Tilman Sayer: Dr Sayer has joined OptiRisk in 2015 as a visiting researcher working on the topic of financial analytics in general and models and tools for daily trade signal generation in particular. Dr Sayer is sponsored under a joint project between OptiRisk Systems and its partner Fraunhofer ITWM in Kaiserslautern, Germany. He completed his Diplom (MSc equiv., 2008) and his PhD (2012) in Financial Mathematics at the University of Kaiserslautern, Germany. Prior to the current assignment Dr Sayer had presented workshops on behalf of OptiRisk at the IIM Calcutta Financial Research and Trading Laboratory in Kolkata, and also in Mumbai. On behalf of Fraunhofer ITWM, Dr Sayer has worked on a risk management project so that the clients' financial tools are UCITS IV compliant. He has also worked on a project to accelerate the hardware performance of the stochastic volatility model of Heston.
Dr Cristiano Arbex Valle:Dr Valle has a bachelor's degree in Computer Science and an MSc in Operations Research from Universidade Federal de Minas Gerais (UFMG), Belo Horizonte, Brazil. In 2011 Dr Valle joined OptiRisk as a software engineer and a researcher. In the year 2014 Dr Valle obtained his PhD in the department of Mathematical Sciences at Brunel University (UK) on the topic of optimisation techniques and financial modelling. In OptiRisk, Dr Valle contributes in two areas: (i) development and enhancement of FortSP which is acknowledged as the best of breed (Integer) Stochastic Programming solver. He is also (ii) in charge of developing financial analytics products [a] SA-Toolkit and [b] SSD Signals. SAToolkit captures the research results acquired by OptiRisk in the domain of Sentiment Analysis and SSD Signals is based on the company's research in the domain of Stochastic Dominance.
Registration Fees: £500 + VAT
Delegates are also welcome to participate online at a discounted rate. This workshop will be streamed live online to delegates all around the world. Discounted rates for group bookings can be also arranged on request.
Accredited by: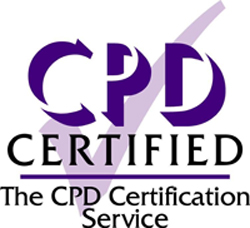 This program has been approved by GARP and qualifies for 12 GARP CPD credit hours. If you are a Certified ERP or FRM, please record this activity in your credit tracker at http://www.garp.org/cpd
Media Partners :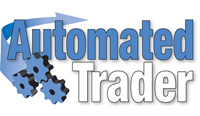 Automated Trader is the first global magazine dedicated to automated and algorithmic trading, and offers in-depth business and technical coverage through comprehensive news, features, in-depth articles on best practice/techniques and detailed user case studies. In addition to thousands of CTAs, hedge funds, proprietary trading operations and conventional asset managers globally, Automated Trader is also read by all major sellside participants in automated and algorithmic trading.
Submit your details to download the brochure:
Related events